Products

At Brightside, we're all about protecting your products when things go wrong and bad stuff happens. Whether your product fails, gets dropped, or is stolen, we're here to help. We'll cover you for life's little accidents and provide relief for appliance breakdowns. Each type of cover is specially designed for our consumers to get the best benefits and value for the cover they purchase.
Our Mobile Device Cover protects smartphones, mobile phones, and tablets from accidental damage and theft. Find out more
Our Portable Device Cover is designed for BYO devices such as laptops, tablets, and eReaders. It's aimed at protecting students while they're studying at school, college, or university. Find out more
Our Total Product Cover protects a large number of products you can find around your house such as home theatre systems, laundry appliances, gardening tools, as well as computers, gaming consoles, and fitness trackers. Find out more
When life's mishaps do happen, we get things fixed fast. Our specialist service agents and nationwide repair network ensure that claims are processed quickly and efficiently, so that you get back on your feet as soon as possible.
So when life does slip up, you can always look on the bright side.
Brightside Extended Warranty Cover
Brightside Extended Warranty Cover can provide you with up to 4 years additional cover after your manufacturer's warranty expires. If something does go wrong, you'll have the benefits of unlimited repairs, surge protection, as well as wear and tear.
We partner with businesses to offer Brightside Extended Warranty Cover on the goods they sell, a real value add to their customers.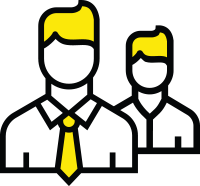 We are always looking for businesses we can partner and grow with, that share our vision and are looking to offer their customers protection and a great reason to look on the bright side.
We have a range of cover options and product capabilities, so we are sure we can deliver a solution to meet the needs of your business.
Why not get in touch so we can discuss how we can work with you.